4Monster 28L Water Resistant Lightweight Packable Hiking Backpack
Tax included.
Shipping
calculated at checkout.
        The 100% Nylon fabric of the bag has high abrasion resistance and not easy to get cut. With...
customers are viewing this product

The 100% Nylon fabric of the bag has high abrasion resistance and not easy to get cut.
With unfolid size 20"x13"x7",it's sturdy enough to hold up the 28 liters.
This packable backpack has its own storage bag and is able to pack away as size 5.5"x7.9"  and only weights about 555g,takes less space to storage and makes conveniences.
The light weight shoulder straps include high quality adjustable Duraflex hip-belt and the elastic two-way sternum strap for long term comfort.
High quality YKK zipper, feel more smooth and better while zipping, and help keep your stuffs safe in the bag.
Lumbar padding is ultra light, which gives the back added breath ability.And the same material shoulders feel more comfortable breath ability to your shoulders.
Gear tethers of the bag allow you to attach more gear.
Several compartments and side pockets keep essentials easily available and  offer extra storages. 
Hello I reciewed parcell
All goods ok but one item carabinier (hook)missed
Therefore I decrease rating from 5 to 3 star
Thanks
Nice handy size backpack in a small compact style ..superb ☑️🥰
Love it 💓🤗 especially good medium size backpack can hold into a small Carry bag.
So I can throw it in my handbag for daytime outings 🥰🥳
Well designed, nice light material, durable and functional
Got this backpack for a international trip to use for personal belonging ( instead of a handbag )
I love the fact it rolls and folds into a small pouch and stores away, when not in use.
This backpack is well made, zippers are of good quality and functions smoothly.
This back is of light weight yet able to carry heavy load.
The shoulder strap sits comfortably and with the hip strap, you can carry weight better.
Have tons of pockets and strap with clips.
Well thought after design for a light weight hiking backpack.
With this backpack and a hand carry luggage. I was set for a 2 weeks of clothing and essentials for my trip
Overall very well made ,Ishtar weight backpack for the buck.
Extremely lightweight with thoughtful construction
Incredibly comfortable to wear for such a lightweight pack. I use it for travel as a carry on and it is fantastic. I just keep my computer in a padded sleeve and it works great.
Great light to medium weight resilient daypack
This is a well constructed travel backpack. While I would not declare this pack as "ultralight", I think it's lightweight and reasonably packable.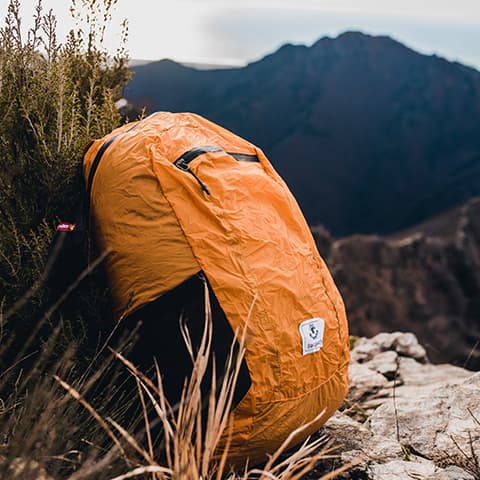 Why you need an extra light weight daypack during the trip?
Everyone must carry a big heavy backpack in the trip. When you arrive at your camp, will you take the big backpack with you? No,you need a portable backpack allows you travel light. A backpack lightweight design and materials that fit into your pocket when folded.
Durable Sewing and Material
Water Resistant Design
Breathable and Shock-absorbing Backpack Strap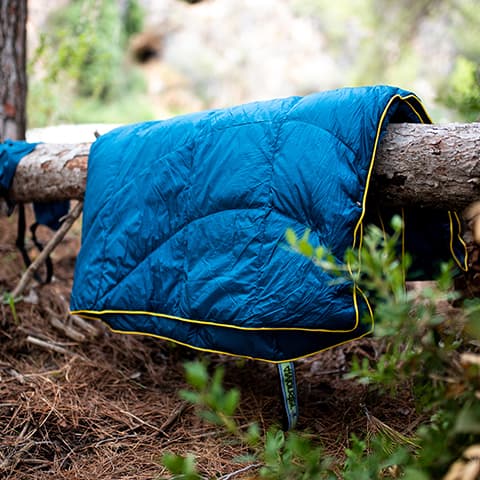 Why You Need A Ultra-light Warm Blanket?
EWhen outside is cold, will you wear many clothes to resist it? No, you only need a wearable puffy warm blanket. It's well wrapped help you to against the cold.
Lightweight and packable
Windproof and waterproof
W/R coating of the fabric has water repellent treatment