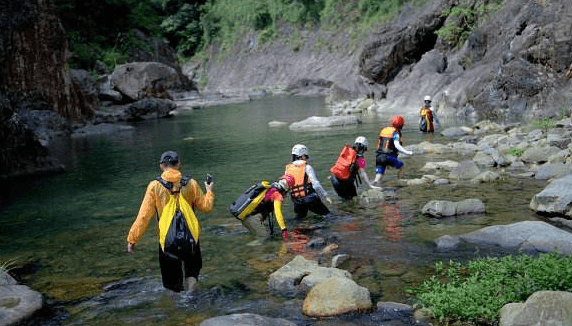 The biggest misunderstanding is that without investigation,it is difficult to say.In fact,people in different circles,different gameplay,and different stages have different understandings of things.Common misconceptions are as follows:
Misunderstanding 1, "Outdoor is survival in the wilderness, you need to bring a knife to kill the beast, you need to drill wood to get fire."
In fact,the most normal outdoor,that is hiking and camping,are planned.The most important things to go to the wild are tents,sleeping bags,sleeping pads,and cooking utensils.The whole process is step by step,safe and controllable.Know the route and weather in advance, bring the appropriate equipment and clothing, master the correct travel and camping skills, you can play comfortably, no need to survive in the wild.
Misunderstanding 2, "Outdoor is better than anyone who can walk, better than anyone who can carry it."
In fact,in addition to hiking and camping outdoors,there are various technical routes,such as mountain climbing,ice climbing,cliff descending,river tracing,and pan-outdoors also include fishing,skiing,and self-driving tours.
Sled crossing:
Technical climbing:
River tracing:
Mountain climbing:
Self-driving tour:
Each has its own gameplay,not just walking,it requires a lot of skills.However,it is much more important to understand the route and the equipment to deduce what equipment this route chooses.Relying on your brain can make it easy, happy,and healthy.Going outdoors can be to enjoy nature,it can be to get a quiet,or it can be to play equipment.
Misunderstanding 3,"The outdoor thing is to be strong, and the fabric must be thick and wear-resistant."In fact,outdoor equipment must be carried on the back in most cases. Therefore,lightweight is always the direction of outdoor brands.Be strong,but "thick" and "heavy" are not equal to strong.High-tech fabrics are thin,light,and sturdy.Those very thick fabrics are now only used in low-end products.The other is correct use.It doesn't make sense to talk about solidity aside from usage.The mainstream high-end fabrics of outdoor down jackets are all 15D and even 7D fabrics.What is this concept?Just as thin as a garbage bag.You say it's not wear-resistant?Excuse me,why are you grinding on the ground in a down jacket?The same is true for backpacks.The mainstream backpacks of two or three kilograms are all out of date.
Misunderstanding 4, "Outdoor is to carry a lot of things, just to buy a big bag."
In fact, most of my friends will neither pack nor choose what is packed in the bag,which will cause the big bag to run rampant. In fact, in the spring, summer, and autumn seasons, and the two-day route in the suburbs,a 20-liter bag is enough.1 double tent,10°C sleeping bag,1 60g filled cotton suit, 1 jacket,1 pants, a cooker stove, 3L water, food enough to eat, headlights,camera,mobile power,handstand.
If you can't stop choosing the big bag,you need a bigger bag, you have more to carry, and you get more tired.Conversely, my tent and sleeping bag is very light,so I can carry more delicious food.
Misunderstanding 5, "It must be hard to eat outdoors."
Misunderstanding 6, "Going outdoors has a tent and a jacket,it doesn't take much knowledge."
Maybe wearing an outdoor jacket may really be the biggest misunderstanding of outdoor? When going outdoors,the most important thing to wear is actually close-fitting. Quick-drying, perspiration, and above all.Why is it sometimes thick and cold? You have understood the problem of perspiration.Why is the place I went to not hot and sunburned? Hey? It's another point of knowledge.Why was my tent blown away?...So do you still think go outdoor doesn't need knowledge?
Anyway,hope you enjoy the outdoor activities!