4Monster EVA Case Waterproof and Sandproof Beach Mat
Product Details 【100% Nylon】The cushion is made of ball grid pressed Indonesian dragon and water-repellent coating, which can effectively prevent water and...
Subcribe to back in stock notification
customers are viewing this product

Product Details
【100% Nylon】The cushion is made of ball grid pressed Indonesian dragon and water-repellent coating, which can effectively prevent water and tearing from damaging it
【Corner Pockets】There are 4 corner pockets which allow us to fill with just a handful of sand or any other weighted object, blanket will stay in place if it is not very windy.
【Side Pocket】We can put our phone, key, sunglasses or any other important objects in the pocket with zipper in case of lost.
【Small Buckle】A small buckle set on the side to make sure the carry bag won't be lost
【Corner Loops】We can insert the plastic stakes to fix the mat on the group, you can be super relaxed knowing that the blanket won't be taking off.
Features
【Oversize and compact】Extra large beach blanket is 200*210cm, suitable for family or party vacation of 12+ friends sitting or 5+ lying. Come with 4 corner pockets and 1 side pocket, can be folded into a small 4.7*7*1.2in carry bag, only weighs 10.3oz.

【Waterproof & Sandproof】Waterproof: just shake the blanket and it easily watch as water beads up and rolls off.  Sandproof: you can easily get rid of sand or other debris by lightly shaking the beach mat. Effectively prevent the sand from sticking to the mat.

【Multifunctional Use】Beach blanket also can be used as a rain shelter (it has a waterproof level higher than the umbrella), emergency mat/pad while traveling, picnic blanket, water resistance tarp, beach blanket, pocket blanket, ground cover, waterproof barrier, etc. It can also be used as a toy mat for children at home. Hang it on your backpack and our beach mats will surprise you in every occasion.

【What you get】 1×Beach Blanket(w/bag), 4×groud nails, 1×EVA box
Please feel free to contact us if you have any questions or issues with the quality, 4monster email:

 

service@4monster.com

. We will work with you to provide a refund or replacement service.
Sturdy product
Loved the compactness of the blanket and the size was perfect under our beach canopy. We got caught in the rain one day on the beach and it dried up quickly. We used it for two days at the beach with plenty of foot traffic on it and beach chairs and the material held up like a champ. Once dry the sand does not stick to it and it was easy to put back in the attached bag. Have not washed it yet. Oh almost forgot, the material was comfortable to sit on.
Awesome beach blanket
Absolutely love it. This beach blanket dries super fast, it takes up very little space, can be stuffed into the attached bag fairly easily, and the sand doesn't stick to it. It's also large enough for 3 adults and can be folded for just 1 person
Love this
I can normally fold King size sheets... this takes two people to fold. I like that the bag it gets folded into is actually attached to the sheet, so you don't have to worry about losing it. It's also huge! I got the green one because this way I can easily spot it. Where has this product been all my life?
Best buy for the beach!!
This is literally the best thing I bought for my beach vacation! It's 10x7 feet so it makes for great social distancing and it keeps the sand away. I love the beach but hate laying out because of the sand. This keeps the sand off of you so you can enjoy laying out. If sand gets on because of your feet, it easily brushes away off of the blanket. It worked amazing! I'm so glad I got this. Definitely worth the price!
Convenient functional blanket
My family loves using this blanket for picnics in the backyard. It's comfortably large, and does a decent job keeping moisture from the ground off of us except when the ground is really wet. Although I was at first concerned about how hard it might be to fold up, which I did painstakingly the first time I put it away, we quickly discovered that the bag is adequately large to merely stuff the blanket into it without careful folding. It's also nice and lightweight, so I can easily see us using it while camping or hiking.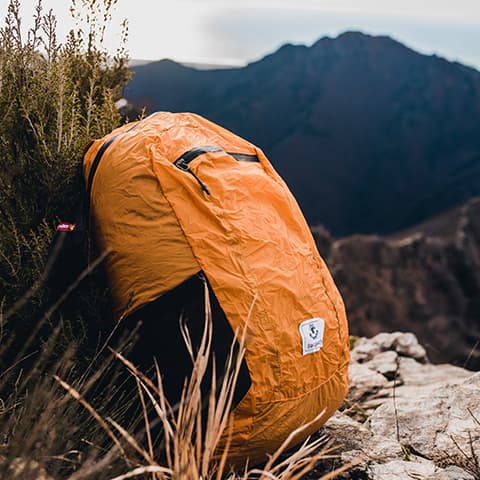 Why you need an extra light weight daypack during the trip?
Everyone must carry a big heavy backpack in the trip. When you arrive at your camp, will you take the big backpack with you? No,you need a portable backpack allows you travel light. A backpack lightweight design and materials that fit into your pocket when folded.
Durable Sewing and Material
Water Resistant Design
Breathable and Shock-absorbing Backpack Strap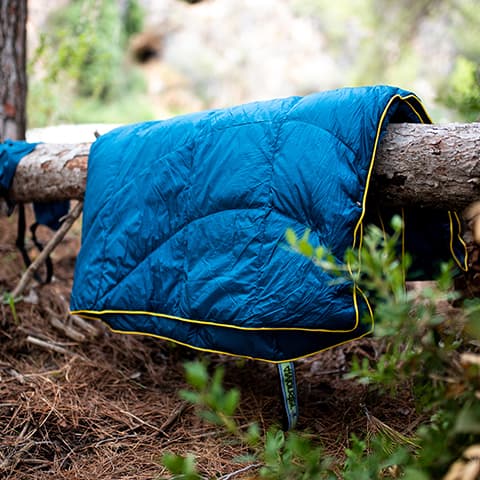 Why You Need A Ultra-light Warm Blanket?
EWhen outside is cold, will you wear many clothes to resist it? No, you only need a wearable puffy warm blanket. It's well wrapped help you to against the cold.
Lightweight and packable
Windproof and waterproof
W/R coating of the fabric has water repellent treatment