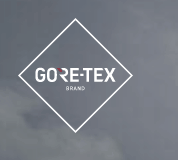 GORE-TEX brand redefines performance from multiple dimensions and keeps creating more value for society with superior product technology and innovative sustainable solutions.
February 02, 2021, Beijing -
From February 1-5, the GORE-TEX brand is a heavyweight partner of ISPO Munich Online 2021, the industry-focused annual global sporting goods event. This year, ISPO Munich Online 2021 will be held in a digital format for the public, focusing on core themes including creativity, digitalization, health and sustainability. As a leader and practitioner of new trends in the industry, the GORE-TEX brand has a strong track record of innovation, sustainability and product technology. In this exhibition, GORE-TEX brand will deliver keynote speeches, participate in industry seminars, interact with all participants and contribute innovative inspiration and valuable ideas to the industry.
Leading Innovation
Innovation is the soul of the GORE-TEX brand, and every time we go beyond is a tribute to the spirit of adventure and exploration, only to provide better protection and the ultimate experience of comfort and fashion. -TEX PRO, two advanced technology explorations, to provide athletes with more diverse functional technology options. At ISPO Munich Online, the GORE-TEX Invisible Fit and NEW GORE-TEX PRO technologies will be showcased to industry experts and the general public in a virtual showroom and seminar sessions.
The United Nations' Sustainable Development Goals are a common pursuit across the industry sector. Last year, ISPO Munich 2020 was themed "Industry values sustainability", and this year ISPO Munich Online 2021 features a panel discussion day on "Sustainability", with a focus on sustainable production, development and innovation. The focus on sustainable production, development and innovation has always been the hot topic in the sporting goods industry. As a company that has invested in sustainability for more than 30 years, Gore's Textile Division has communicated and discussed with many international environmental organizations, cooperated with many green organizations and industry partners, used international environmental standards to measure and optimize the impact on the environment, launched initiatives to practice sustainable use of resources and energy saving and emission reduction in production, and conveyed the brand's core values. In January 2021, Gore released the "Textiles Division 2020 Responsibility Report", which reviews the latest progress made by the Textiles Division in 2020 and the series of initiatives taken to improve human well-being and the global environment.
About Gore Textiles Division
More than 40 years ago, Gore introduced waterproof and breathable GORE-TEX fabrics, which changed the outdoor apparel industry and continues to be a leader in innovation in the performance apparel industry today.
Gore fabrics provide comfort and protection for wearers in harsh environments and in everyday life, giving them peace of mind and confidence for more exciting experiences.With a deep knowledge of consumer and industry needs, Gore has developed products with outstanding performance advantages to meet the needs of a wide range of applications, including rainy day hiking, defensive combat and firefighting.