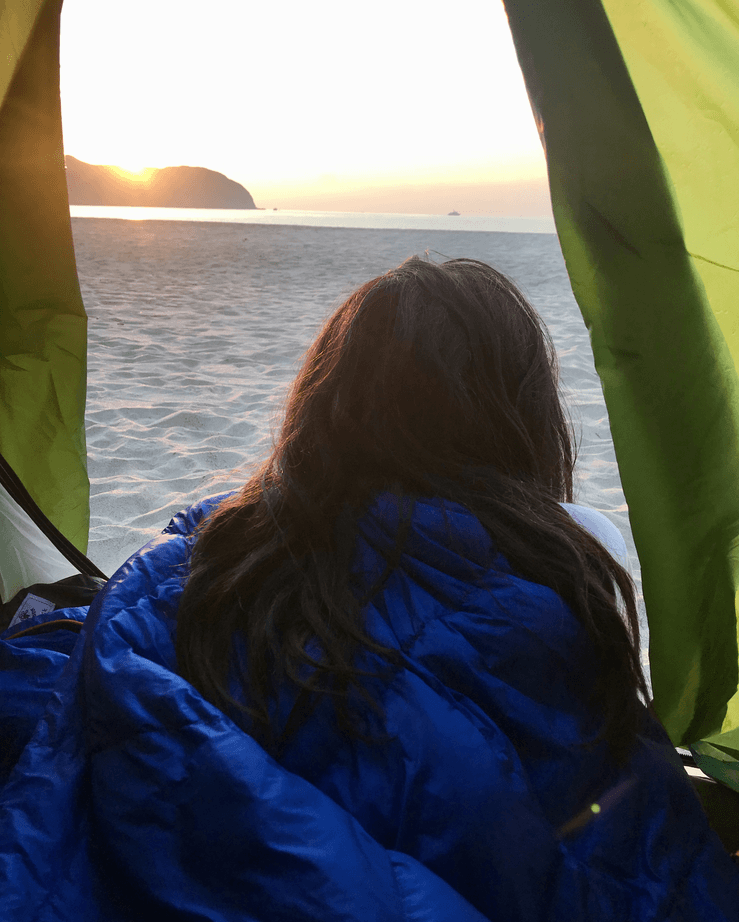 Envelope type: optimize space by sacrificing warmth, weight and packing volume. Good choice for summer camping by car, but that's all. You won't want to take an envelope-type sleeping bag for a long line. They are usually not expensive.
Mummy-type: The shape is close to your body curve. The mummy-type sleeping bag maximizes the thermal insulation while minimizing the volume and weight. The additional addition of a hood achieves heat preservation for the shoulders, neck and head.
Half-envelope type: Not comfortable enough in a traditional mummy-style sleeping bag with limited space? There is a fusion product of envelope type and mummy-style sleeping bag, which provides space for the former and thermal insulation for the latter. In most cases, they are slightly larger than the mummies in weight and packing volume. Each manufacturer has its own style: spoon type, spiral shape, pyramid shape or other forms, the common thing is to use the semi-envelope design and make sacrifices in weight to increase comfort for the mummy type.
Bed type: A new sleeping bag designed by Sierra Design, emphasizing the comfort of adapting to different sleeping positions (side lying, lying, lying down) without sacrificing thermal insulation, but at the expense of weight and packing volume.
Quilt type: Due to the abandonment of the bottom insulation, their packing volume and weight have been greatly reduced. You need to use temperature-proof moisture-proof pads to cooperate with them, just like you use other sleeping bags. Some quilt types include foot wraps and hoods, but the original design was a flat quilt. Their use is more flexible than it sounds. In warm nights, you just need to stretch your legs and feet out of the quilt and pull down the quilt to adapt to the temperature. However, it takes some practice to use the quilt to save the most calories and sleep in peace. It is a good choice for ultra-lightweight summer backpack camping, and in winter it is also a good way to increase the insulation capacity of another sleeping bag.
Integrated cushion type: gold benchmark. Similar to the quilt, comfort, thermal insulation, stability and security are all better designed by integrating sleeping bags and moisture-proof pads (usually modular) into one. This design minimizes weight and packing volume. However, you need to buy a matching sleeping bag and moisture pad at the same time